Door Repair, Replacement, Installation Services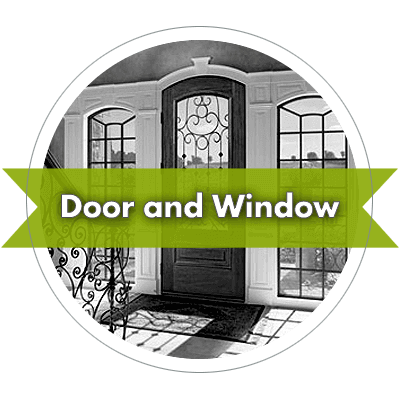 SERVICE OVERVIEW
Whether it is residential or commercial, we have the professionals that specialize your every door repair, replacement or installation needs.

For your house you may want to change your door, you may be required to change your door due to the door being broken or old, you may have a room door you want to change, or a bathroom door, we got you covered.

We are able to inspect the door and give you a breakdown and our opinion and from there we can complete the replacement or the installation in as little time as possible with keeping the quality of work to its maximum. Our prices are affordable and we try to meet everyone's needs and budget.

For your business, your front door, at most times, is what attracts people to your business and also your door may say a lot about your business. Therefore, you want your door to be perfect. We are able to provide the best option for you to improve the looks on your business as well as providing you with a great door you can trust and feel safe.

We also have emergency door repair where we show up within 1 hour in the Greater Toronto and assess the situation and go with the best action at that point. However, there are times that we will provide and install a temporary door for you just to make sure you are safe and that you have a temporary answer until your door is fixed and installed.
A Glass and Aluminum offers the best sliding doors that are secure, stylish, and practical. They are not only low maintenance, but they are also durable and they can provide your home with the great looks. They are easy to use and safe for all users.

They are mounted on a track which is strong, dependable, flexible, adaptable, and smooth rolling. They can be used for a wide range of residential applications such as front door, closet door, balcony door, and more.

We also offer locks with the doors which can provide further security for your home and it features locks for added security making it the best choice for any sliding doors.


Patio doors are becoming a trend in Canada and they are a great addition to every home. They add class, view, beauty, and price to your home. Many homes in Canada have a higher value when they have a patio door installed.
At A Glass and Aluminium we can help you with your patio door installation or repairs. Whether you have a broken door and you need it fixed or if you are new and are thinking of adding a patio door to your house, we can help. Our experts will inspect the site and will give you're their opinion and their advice and from there we can install the best door for you to make your home even more beautiful.
Our prices are affordable and our quality of work is outstanding. With years of experience with installation, we have the experts to help you install your perfect patio door with as little cost as possible and the best results.
We also respond to emergency patio door repairs. Feel free to contact us 24 hours a day and 7 days a week for any problems and emergencies you may have with your patio door and our experts will be on site within 1 hour, within the Greater Toronto Area, to inspect your patio door and either will have a solution to fix it for you or will give you a temporary fixture while your door will be sent out for repairs and will be installed as soon as possible.


Our aluminum doors optimize your home's energy rating. With the high performance products, we can help those customers who are environmentally aware and want to save on energy.

Our Door are more than just safe and stylish. They are built for 4 seasons and they are energy efficient that can improve energy performance. Your home can be more comfortable and you also will reduce your energy costs while creating clearer and healthier environment.

At A Glass and Aluminum we can help you insulate your doors which can help you heat and cool your property easily. It can help you save lots of money on energy and help the environment in the process.