Vestibule and Porch Installation and Repair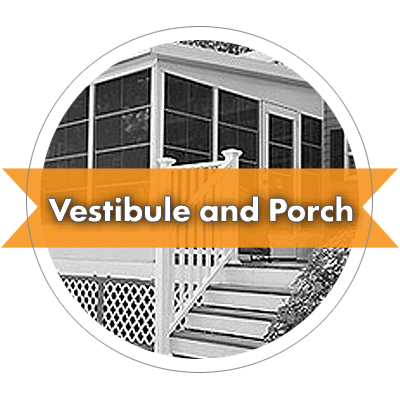 SERVICE OVERVIEW
Aesthetics of any company is a big part of their presentation and a big attraction for customers and clients. At A Glass and Aluminum we can help your business and your storefront to look perfect to attract the maximum number of people possible.
You may be a business owner and want to make your store front look stunning, you may be a business owner for a small or a big company that wants to change their store front, or you may want more safety for your store and we can definitely help with that. Business safety could be a big factor in every owner's mind. Having a glass door could be dangerous to some people in some specific places as any little accidents, damages, or carelessness of other people may cause your store front to break or shatter. We can help you feel safer and more comfortable. Our specialists can inspect the area and give you their opinion as to what they believe you should do as a professional and from that point on, we can have the aluminum store front inserted as quick as possible while maintaining our excellent quantity of work.
When it comes to electrical installation and electrical repair, JohnnyGo has years of experience which ensures that we'll give expert solutions for your electrical problems. Our certified electricians have years of experience and miles of cables being untangled!
Should you have an emergency related to your door or your aluminum store front, please call us as soon as possible and a specialist will be at your location to inspect and have it repaired or provide you with a temporary result while your material will be sent out to get fixed and returned to you for installation.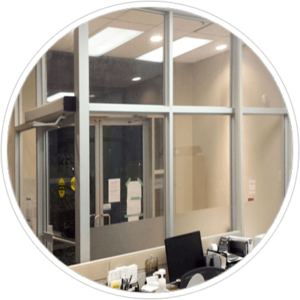 Vestibule which means a hall, lobby, or an antechamber is a must-have for all buildings, especially the commercial buildings and businesses.
They are installed between the doors which not only give them a better look but also it is practical in many different ways.
Vestibule can help reduce the noise almost towards cancelling it. The insulation will help reduce the noise which is a must for your business as you do not want outside and unwanted noise to enter your property and be a nuisance to you and your customers.
Also, what it does is that it keeps the cold weather out. We are in Canada and it is known for its extremely cold winter and you want to make sure your business is warm for yourself and your customers and Vestibule helps that happen. It will keep all the cold out and it will keep the warm temperature in.
It is fairly common for businesses such as hotels, hospitals, banks, and hundreds of other businesses to have Vestibule as it is practical for their everyday needs and now you could have it as well.
We at A Glass and Aluminium not only specialize but we can help you make your decision by giving our input as to whether it helps your business or not and whether you may need it or not.
We also provide emergency Vestibule repair. Call us for any emergencies within GTA and our experts will be there within 1 hour to inspect the emergency and either resolve it for you or provide a temporary fixture until yours is fixed and is replaced.
Whether you have a small business or a big business, Vestibule can help your business not lose it's edge and continue strong.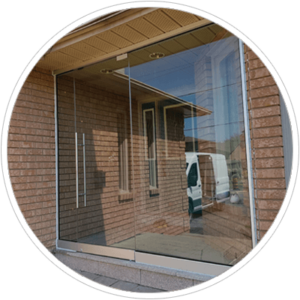 We understand the importance of features and characters of your property, and also we know how to design, create and build the best porch for this purpose. Your new porch will give you more peace of mind of security at your front door or to your backyard, and saves your energy by insulating the entrance to your property.
We offer the complete service related to your new porch, from base building and siding to fitting of the very best door and windows and roof. Customer service is of the utmost importance to us, you can rest assured that we will provide you with a stunning porch built to match and compliment your property. No matter it is your business or home, we will provide you the best quality porch that matches to your needs.